Shopping Hayloft is a chance to pick up an object someone else has set down. It's a way to discover furniture, art and decor that might not exist in any museum, but could become part of your own prized collection. While many of the paintings, sculptures and drawings you can bid on are by artists whose names you don't yet know, a little research can bring their signatures to life.
THIS HAYLOFT AUCTION OFFERS FOUR EXCEPTIONALLY CHARMING PAINTINGS BY THE ARTIST MOURA CHABOR (1905-1995). THEY ARE AT ONCE BOLD, GRAPHIC AND SWEET: THREE LITTLE SCENES MAKES A PATTERN OF LAMPPOSTS SEPARATED BY LITTLE GROUPS OF FIGURES, CARRIAGES, BIRDS, AND LITTLE DOGS LIKE NOTES ON A STAFF. A FOURTH PICTURE SHOWS A LONG, NARROW VIEW TOWARDS THE ARC DE TRIOMPHE DOTTED WITH THE SAME TINY FIGURES. CHABOR, WHO LIVED AND WORKED IN BOTH PARIS AND NEW YORK CITY, WAS KNOWN FOR HER COLORFUL STREET SCENES, PRINTS, AND PUPPETS. SEE BELOW.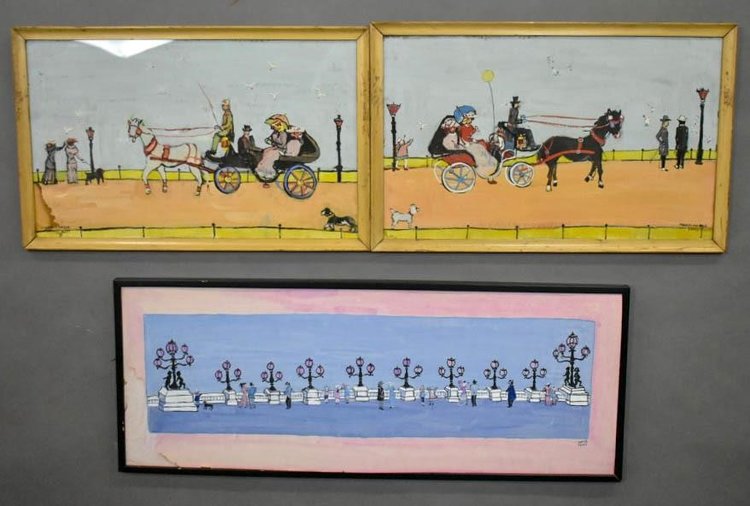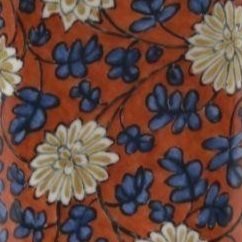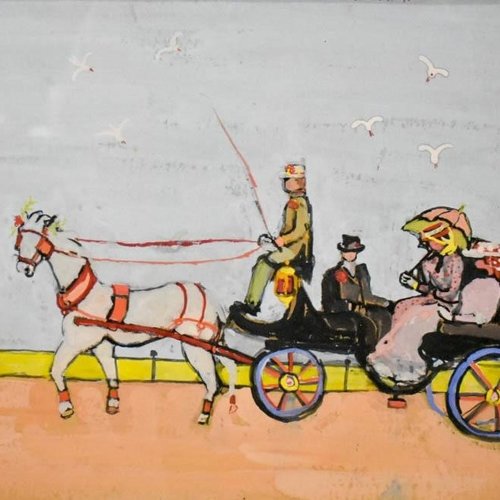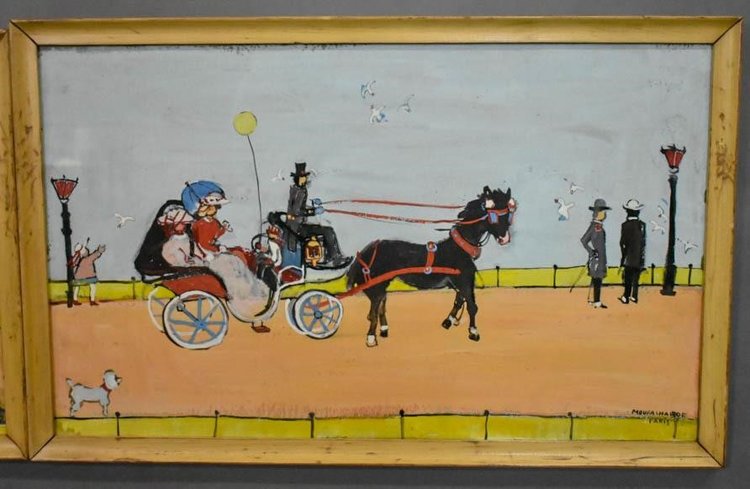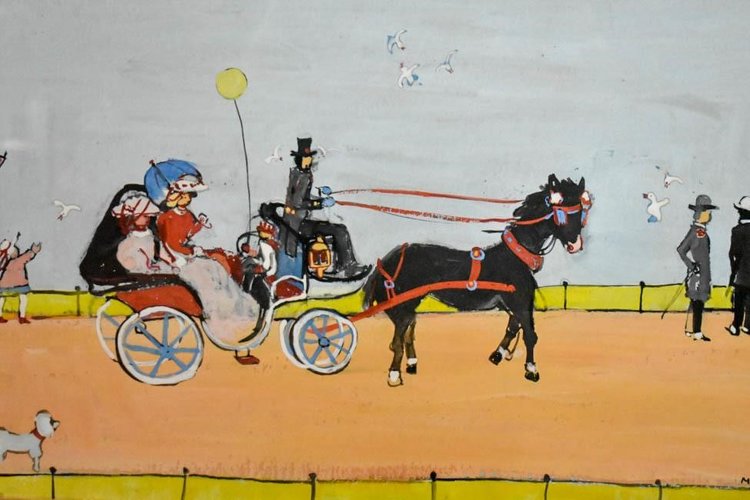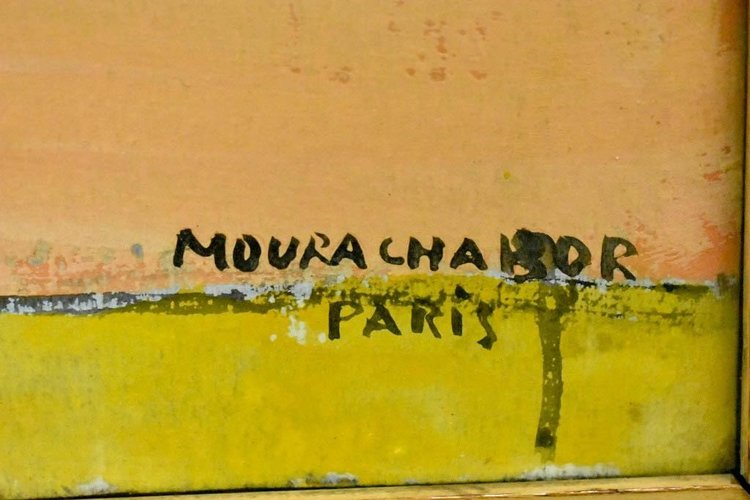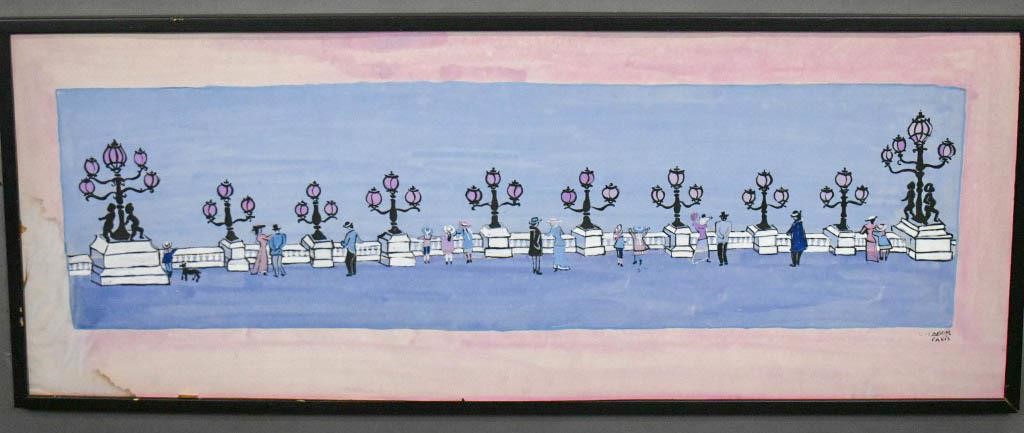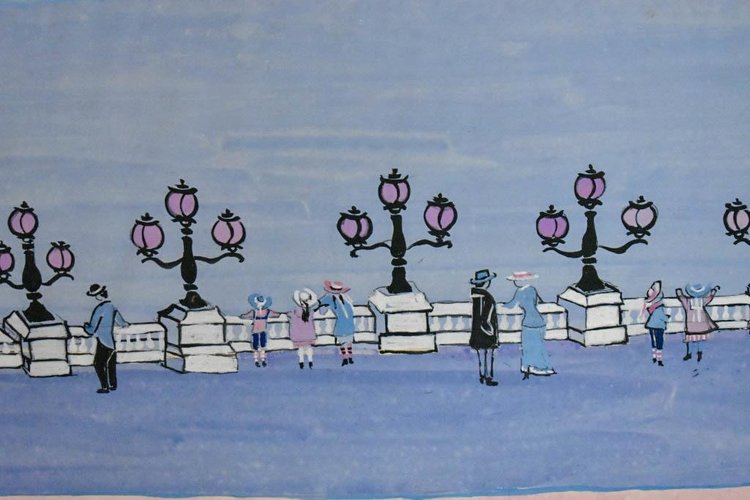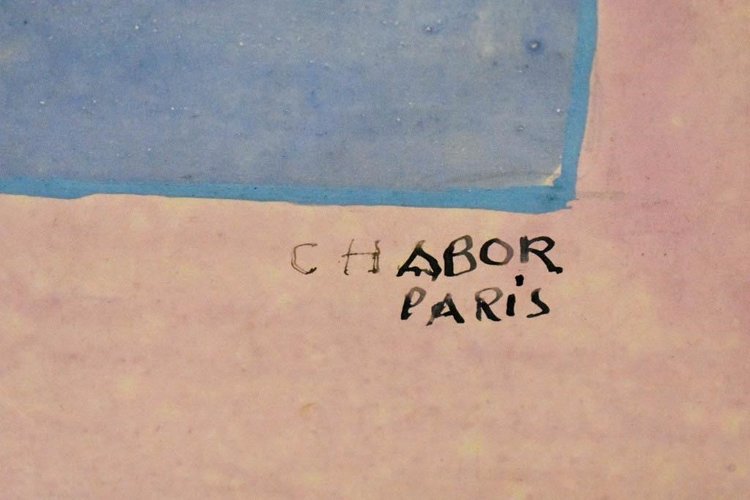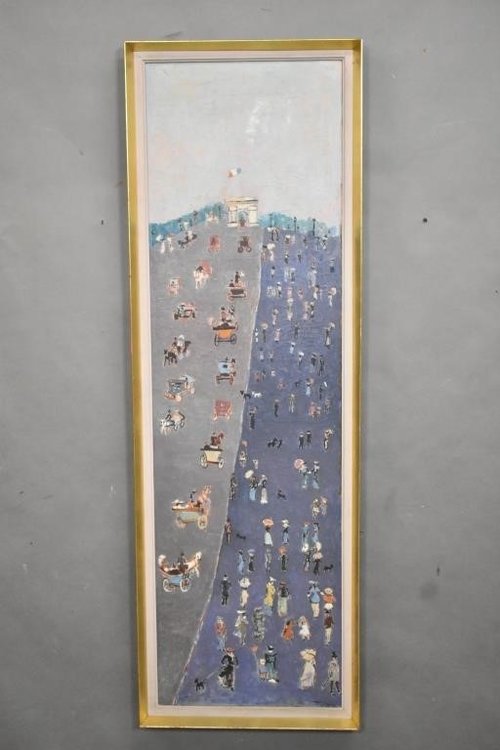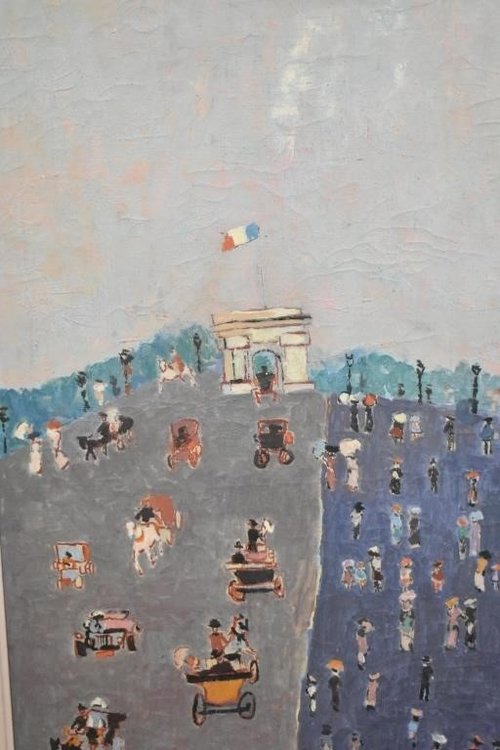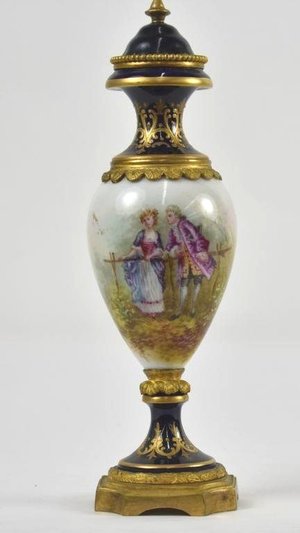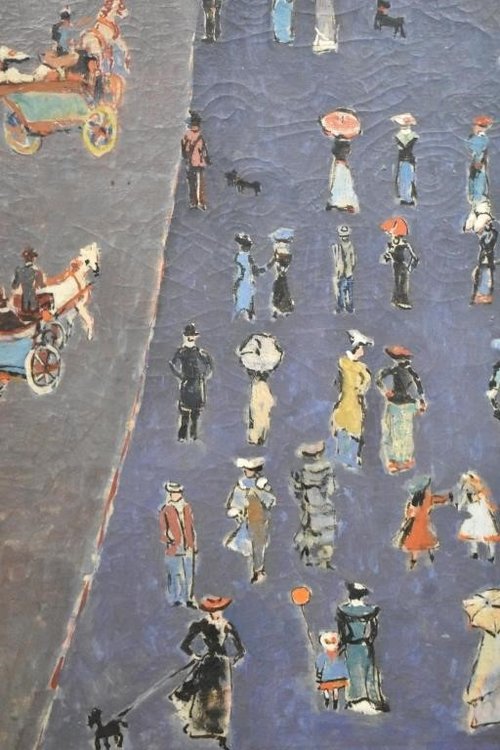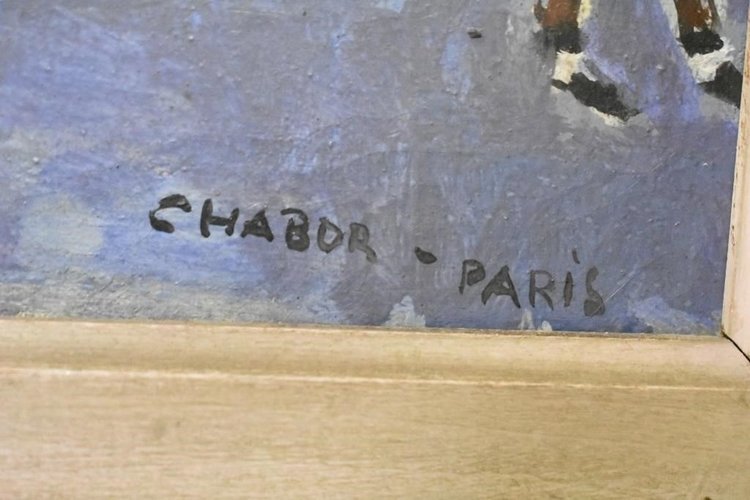 Francisco Sainz (1923-1998), who died age 75 in 1998, was part of the Abstract Expressionist scene in New York City and East Hampton. His distinct style balances rich, disparate influences: teenage experiences fighting with the underground in the Spanish Civil War (and subsequent imprisonment in Lisbon, Portugal), later friends and peers like Willem de Kooning and Alfred Leslie, folk art, portraiture. Vignettes from his life include a stint as a professional bullfighter, jumping off a speeding train to escape the Fascists, and Sainz's eccentric personal style and harmonica playing. His obituary in The New York Times mentions his "making an excellent paella, sometimes for as many as 200 people, in a bathtub on the beach." As artist, Sainz was most known for his painted masks and portraits. Subjects of these portraits included saints as well as historical figures like Grandma Moses and General Franco. These portraits combine the rigidity of early photography spoken through dappled rectangles of color: here, yellow-gold swoops and navy dots highlight fuschia, lilac, and periwinkle-blue daubs.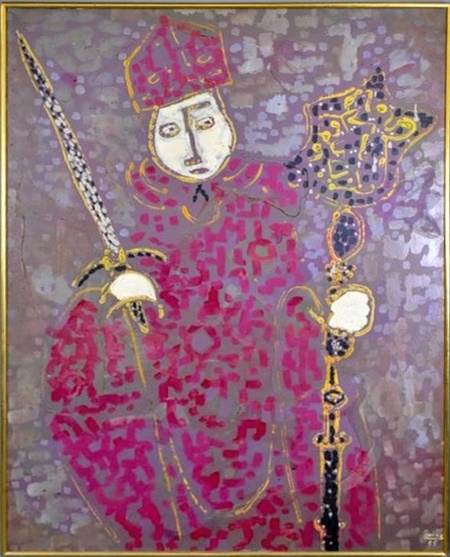 Francisco Sainz, Santiago. Sold in the last May auction.
Alba Stella Zaiser (1921-2000) was a local artist from Coronado, California. Besides being a wife and mother, she grew her own vegetables, made dresses and taught art. A little profile published May 1973 in the Coronado Eagle and Journal quotes, "As long as I can remember there was always something in me that said 'get a pencil and sketch.'" Zaiser's paintings, drawings and prints of Coronado document the small glimpses of home we all share, while articles and obituaries of the artist describe her sunny, energetic sprit.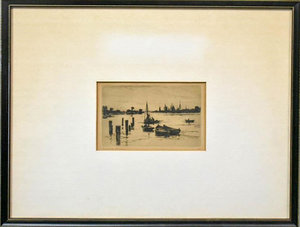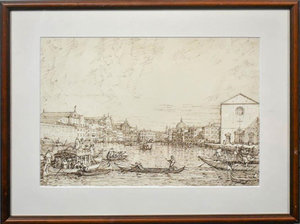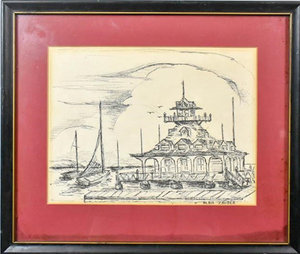 Alba Zaiser. Sold in last month's auction