Refreshing your go-to set of dishes is one of the easiest and most impactful ways to add style to your home and have fun using old items in new ways. It's a little change you can appreciate over and over again in any room, since serveware isn't just for the kitchen.
I USE A CANDY-COLORED SAUCER AS A KEY TRAY, AND MY FAVORITE FLOWER VASE IS A GLASS PITCHER. SHALLOW BOWLS, PLATES, AND CUPS CAN DOUBLE AS SMALL STORAGE OR MODISH DECOR. AND AT THE TABLE, WHAT YOU'RE EATING OFF OF HAS TREMENDOUS POWER TO JAZZ UP YOUR CASUAL LUNCH OR NAIL THE LOOK FOR YOUR COCKTAIL PARTY.
---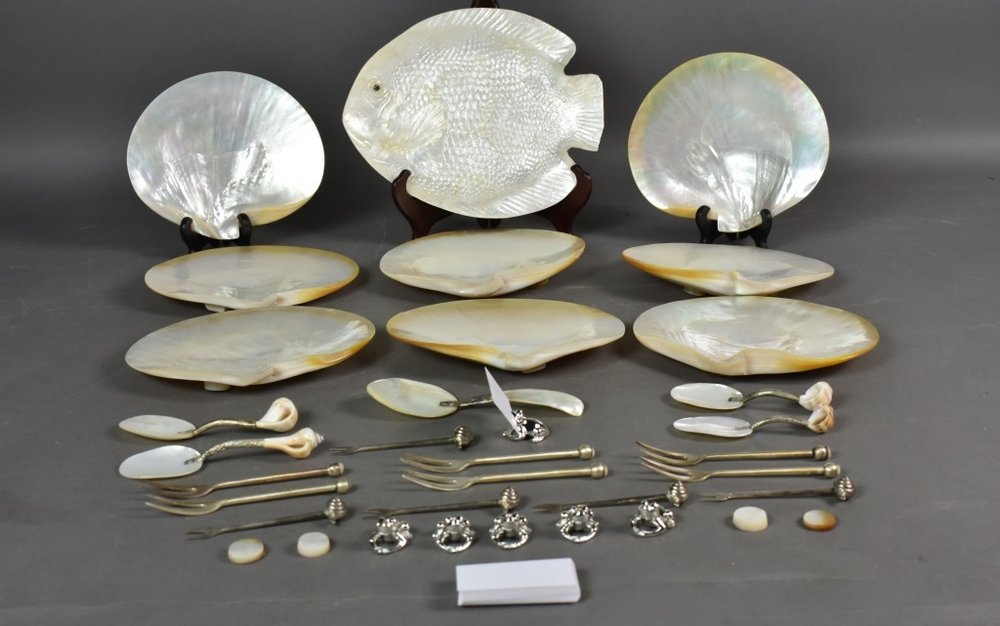 Delicate, iridescent mother-of-pearl accents make a place-setting feel fancy. This grouping was made for a consummate host: small plates, caviar forks and spoons, and more. Plus six silver-plated place card holders shaped like tiny frogs. 
Some mollusks produce mother-of-pearl, or nacre, inside their shells, and the outsides of pearls are nacre, too. Despite its fragile look, nacre is very durable: in addition to plates and knife handles, decorative nacre is used as inlay or adornment throughout architecture, fashion, and music. (Price realized: $55) 
---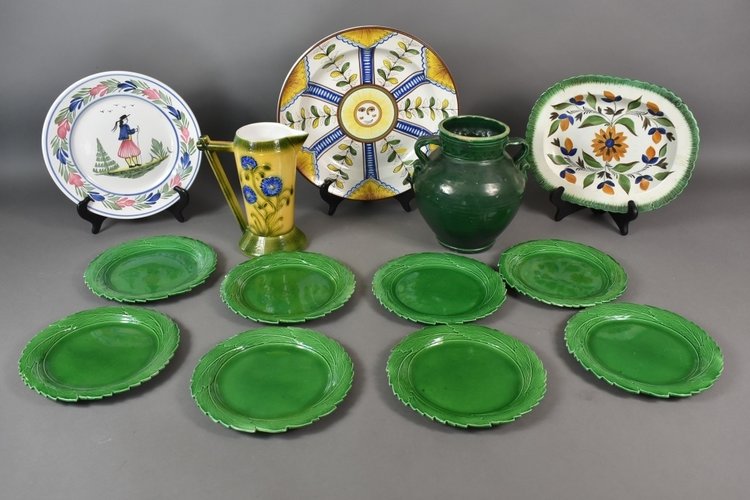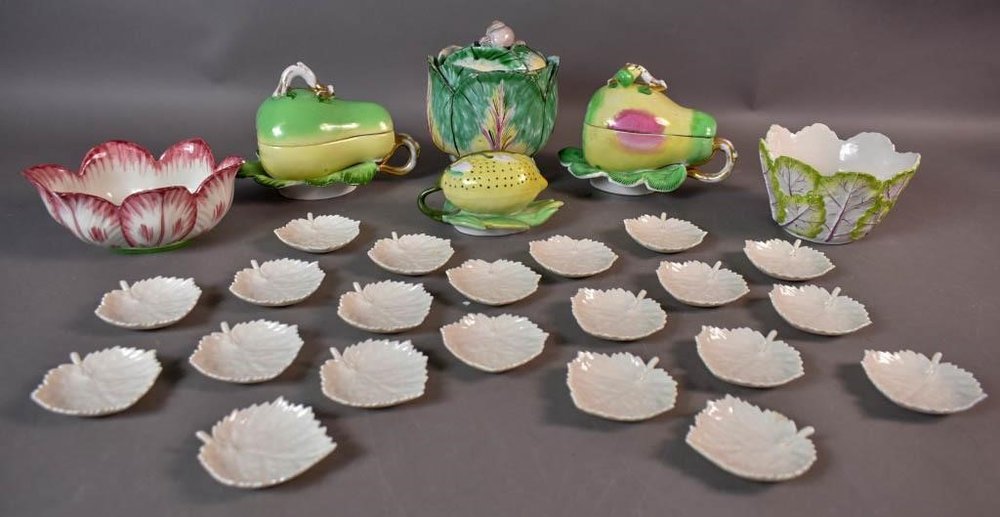 Both these lots pair a set of (infinitely useful) small plates with a few mismatched serveware.
Lizard green Spode plates with leafy rims pop next to a small English shell-edge serving dish painted with blue and orange flowers and a grass-blade rim. The same mustard-yellow, blue, and green flowers appear in a sunny Spanish charger and a quirky ceramic pitcher. (Price realized: $150)
A more whimsical grouping combines radicchio- and cabbage-form serving bowls with marzipan-colored covered dishes shaped like pears. A group of tiny, frilly, leaf-form dishes complete the lot. (Price realized: $70)
---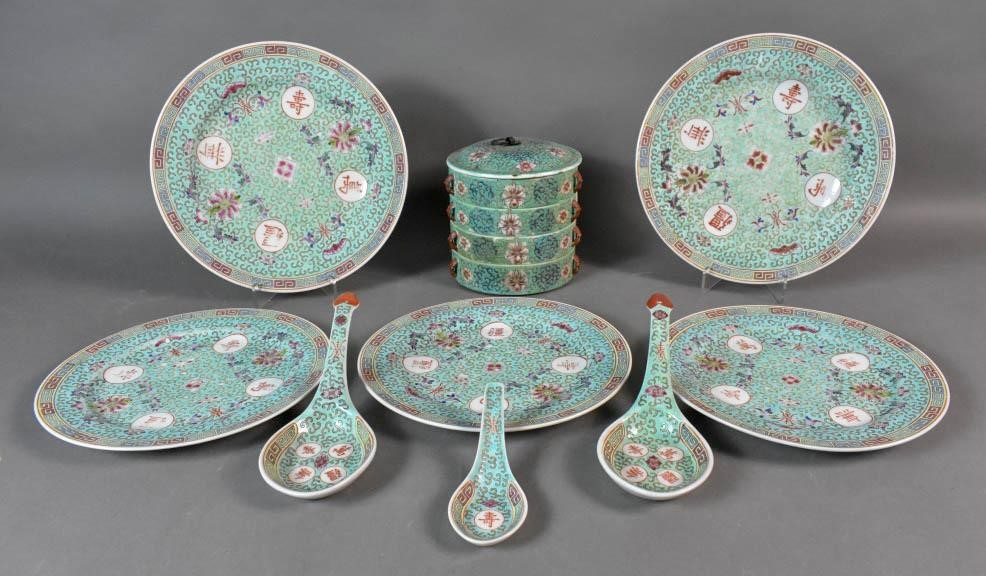 This versatile set of plates, bowls, spoons, and stackable dumpling holders inspires mixing-and-matching and endless decorating ideas. I can already imagine organizing a treasure-chest of jewelry in spare dumpling holder. (And FYI, National Dumpling Day is September 26.) (Price realized: $90) 
---
HERE ARE SOME GREAT TABLEWARE IN OUR UPCOMING APRIL AUCTION.